World's Smartest Rank Tracking Technology
Smart rank tracking system with auto keyword discovery technology.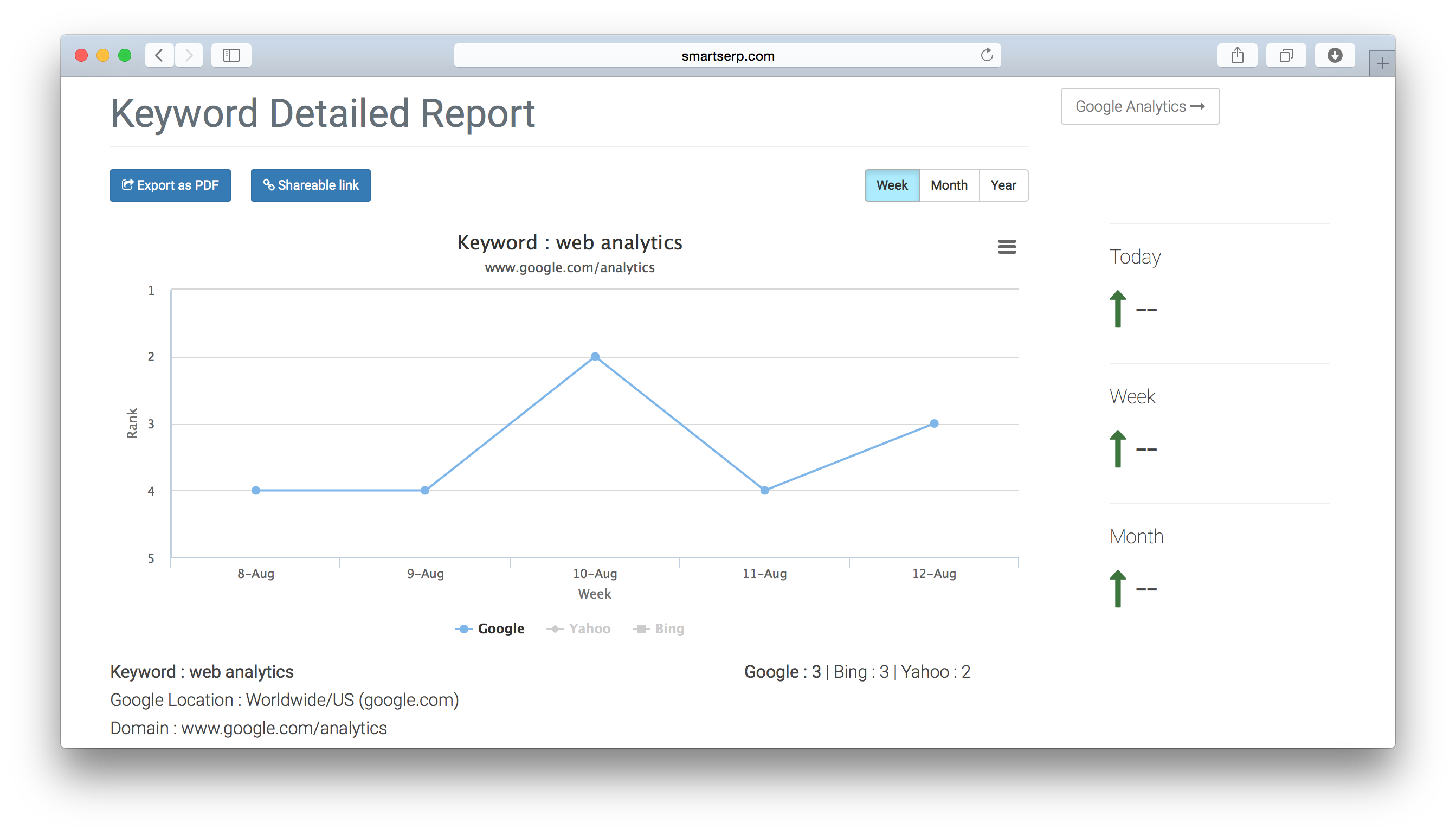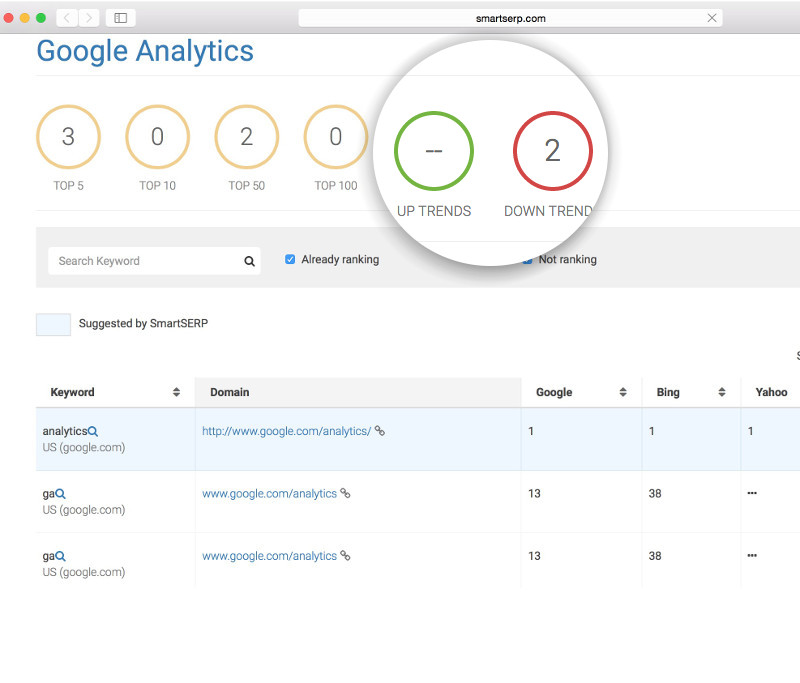 Why use Smart Serp?

Powerful rank tracking system
Keep track of all the keywords for your website with our powerful rank tracker system. Smart keyword discovery tool would never miss a keyword for which your website is ranking.

Stay updated on Ranking position
Our smart notification system helps you keep updated on the changes on the ranking positions for the keywords. Be alerted when there is a drastic drop in ranking and take necessary actions instantly. Get alerted when a new batch of keywords you are ranking for is discovered and much more.
Save Money and Time
Save numerous hours spent for tracking ranking positions for your website for relevant keywords. Our system will find keywords that your website ranks automatically and you won't have to spend hundreds of dollars on SEO to discover keywords you rank for.
What is Smart Rank Tracking system with auto keyword discovery technology?
A rank tracker which adds the keywords for which the domain already ranks for automatically!
Our unique method unlocks most of the keywords your website already ranks for. so you won't have to manually add it to the list. Get at least 4 - 100+ keywords automatically added for which the website already ranks for or are potential keywords.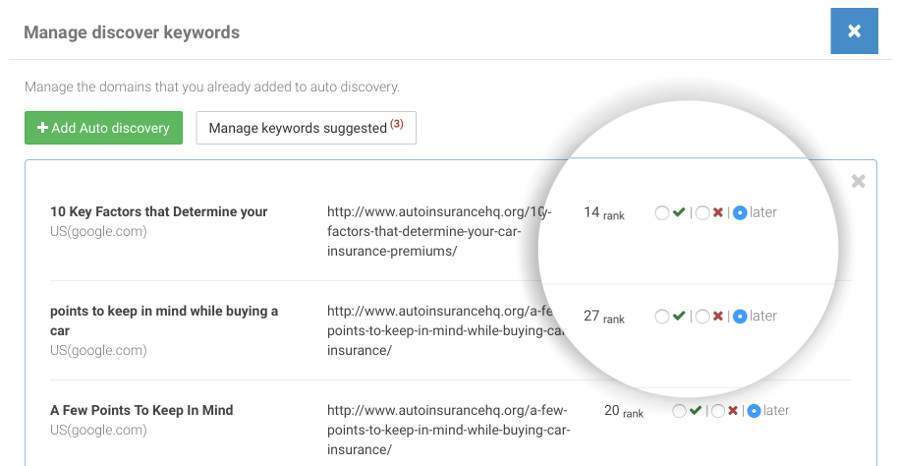 We are launching soon!
Be the first to try our product, Subscribe here. Limited access only!
Looking for a custom solution?
Contact us
to get the best suited custom solution!
Support for major search engines
We support Google, Yahoo and Bing
Frequently Asked Questions
Got questions? We have got answers
Do I need to choose a plan now?
No. You get the full featured, unlimited version of Startup completely free for 10 days. Once you're ready to upgrade, you may choose a plan which suits your needs.
Can I switch plans later?
Absolutely. You can switch between our paid plans, or cancel your account altogether, whenever you like. We will adjust any payments accordingly.
What payment types do you accept?
We accept payments from MasterCard, Visa, Visa Debit and American Express. We do not accept PayPal. Remember, you do not need to supply card details to start your free trial.
What is your refund policy?
If you're not 100% satisfied with your SERPs subscription, you can request a refund within 30 days. No hassle.