The Ultimate Guide to Outsource your Guest Blogging & Outreach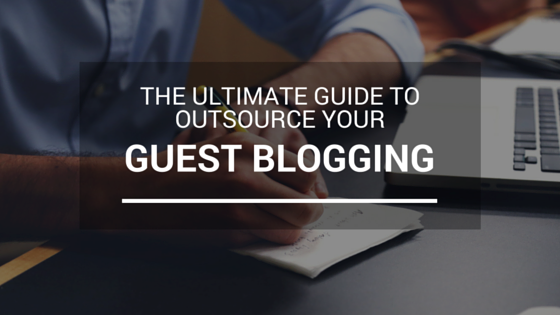 Guest post links are some of the best to have, and they're also some of the hardest to get. You need to find relevant blogs, convince the owners to let you post, and come up with content that's worthy of going on that particular blog.
Going at it yourself, getting a single link can mean hours (or even days) of ultra-tedious work.
A better alternative is outsourcing wherever you can. Instead of sacrificing your valuable time, you can hire cheap labor to get the same results. And once you have the process down, you can scale up to maximize the number of guest posts links you have for any particular site – the process is the same no matter what type of site you have or what niche you're in.
Continue below for the ultimate guide on outsourcing your guest blogging. Follow the process and you'll be able to get the links you need – without doing any menial labor yourself.
1. Find a VA(Virtual Assistant)
Your VA (virtual assistant) is going to be the lifeblood of your guest posting operation. He or she will find the actual blogs to post on and contact the owners with a customized message. (You will take over whenever you get a response.)
As such, it's important that you hire a reliable, communicative VA who can follow instructions down to the letter. If the VA makes a mistake in gathering information or sending the outreach, you lose the opportunity to get a post on any particular blog – first impressions are everything.
Where to look :
If your VA is doing just the duties associated with your guest posting needs, you probably aren't going to be hiring him or her full-time, or even for a considerable number of hours in the grand scheme of things. As such, you should turn to an individual freelancer over a VA firm. You can find someone who with unparalleled work ethic and decent English ability for anywhere from $3 – $6 per hour on the following sites.
Fiverr : Good for once-off jobs where you don't think you'll need to re-hire the VA in the future. In general, stick with VAs who have a couple just a couple dozen positive reviews. To someone who doesn't get hired a lot, your projects become particularly valuable.
Upwork : Elance used to be the go-to source for cheap, unskilled online labor, but Upwork recently acquired Elance, and now both the high- and low-quality freelancers are under one roof.
Hubstaff Talent: Another place you can go to for finding remote jobs instantly is Hubstaff Talent. There is no concept of charging a comission on the amount you earn as a freelancer (it's completely free). It has been launched recently but has already become quite popular among freelancers.
You can browse virtual assistants on Fiverr, pre-filter the bad ones, and send inquiry messages yourself.
On Elance, you post a project and let VAs bid on your work. You're going to receive a lot of replies – some better than others. To weed out the good from the bad, try these three tactics:
Place specific instructions in the body of your ad. If someone posts a bid or sends you a message without that particular instruction (like use "Hi" as the introduction), you know he or she did not read the actual project and is just bidding on projects at random.
Judge their English skills. You can't hire an English professor at the wage you need to make outsourcing possible, but basic English skills in your VA are a must for successful outreaches and non-frustrating communication with you.
Run a sample job before committing to anything. There are plenty of excellent virtual assistants out there, but other times, you get exactly what you pay for. Make sure that when you have your wallet out, your VA is completing projects on time, and most importantly, adjusting based on criticism if he or she makes mistakes.
2. Find a Writer
Start by outsourcing outreach and only start hiring writers for guest post content when you can afford it. Most blogs will have strict quality standards, and in this case, cheap labor is a definite no-go.
When you can afford to shell out $50+ for a 600 to 1,000 word article, go to one of the sites below and post an ad.
Craigslist : Posting in a larger city at the rates above will almost guarantee 100 or more responses.
Upwork : Again, you'll receive a lot of bulk bids, but there are plenty of skilled writers on Upwork, and you'll be able to view their portfolios right away from the dashboard.
Reddit for hire : Reddit has a specific section for writers called r/HireAWriter. You can find a wide range of writers here, from ultra-professional writers and editors all the way down to people who write bulk web content.
Choosing a writer is easier than choosing a VA – look for quality work at a low price. Simple.
3. Generate a list of keywords for Google
We are (well, our VA is) going to use Google to find our guest blogs. Other guides will focus on social media and other channels, but when outsourcing is concerned, scraping search results is always the more efficient choice.
To start, determine what your website is about. Vitamins? Mink coats?
Take that phrase and add it to the end of blog posting keywords, such as…
"submission guidelines"
"guest post guidelines"
"accepting guest posts"
"contribute an article"
"submit content"
"guest post"
"want to write"
"write for us"
"add a post"
"become a contributor"
"guest post by"
"submit your post"
Phrases taken from Quicksprout.
Most of the time, there won't be that many sites that are directly relevant to yours, and those sites might not be too keen on giving you a backlink, either.
So, what we're going to do is expand, and move one level up from what our website is about. Vitamins would become supplements (or even health in general), and mink coats would become outerwear (or even apparel in general).
When you combine a few broader keywords with the phrases above, you should have a substantial list for the next step.
Optional: Quickly verify that blogs are worth posting on :
If you want guest posts only from authoritative sites, it's smart to do some verification legwork before you pay your VA for unnecessary labor.
A tool like Mozcheck can quickly pull the domain metrics from Moz, a very well-known search engine optimization company and marketing platform. You'll be able to see at a glance which blogs have search presence, and which ones are more likely to be personal blogs without much SEO value.
4. Use your VA to reach out through contact forms
Your VA is going to navigate to each URL, pick up some identifying information (if possible), navigate to the contact page, and send the message that will (hopefully) result in a nice backlink for you.
The only hard part? You can't write just anything. Most independent bloggers receive tons of spam on a daily basis, so in order to catch attention, you should (ideally) try to make your messages as customized as possible.
What to include in your message :
Get the name. This is #1. Addressing your opener with "website owner" or "to whom it may concern" is a great way to get your email deleted right then and there. Look at "About Us" pages, meta data for post and category pages, and even the Whois information to try and get the first name you need.
Tell how you found the blog. Insert a placeholder for your VA to place the search phrase used to discover the blog, or, if you found the blog through a specific post, mention that URL.
Mention who you are. Explain your situation and why you would like to post on the blog. In general, even if you're doing it for SEO, you don't want to say that you want a post for the SEO benefits.
Propose your offer. You would like to publish a post on the blog. Non-promotional, of course – the only thing you ask for is a byline with a link to your website.
Potentially offer some relevant topics. Show that you're not spamming by coming up with a few potential blog post topics beforehand and including them in your message.
Give multiple ways to contact you. Including a phone number is the best way to legitimize yourself. Rest assured that you will almost never receive a phone call due to a guest outreach request.
Do give your VA a message template to fill in with identifying information. Don't let him or her write full sentences and represent your website with his or her English abilities.
And that's about it. It's a numbers game. Of the blogs gather, a large majority of them will probably delete the email your VA sends – but it's those one or two responses you get that can turn into authoritative backlinks for you and your brand.
To increase response rates, consider segmenting your list of blogs and creating new message templates for each individual segment. For example, if you targeted exercise blogs in one list and supplement blogs in another list, you would be able to modify the information about yourself, your website, and the topics you hope to post in order to further appeal to the person who's reading the email.
5. Automatically monitor for guest posting opportunities
Once you have exhausted all of the potential blogs in your broad niche, it's time to set up monitoring for new results that you didn't find with your searches. You can do this automatically in two very easy ways.
Twitter :
Search for similar criteria in Google as you did in Google every couple of days. You can delegate this task to your VA.
Go to Twitter and do a search for "guest post" and some broad category keywords that you compiled beforehand. Individual authors will often tweet when they write guest posts, and you can follow the links to guest post there yourself.
Google Alerts :
Set up an alert for every specific and broad keyword you compiled beforehand. Pay your VA to run through any alerts once per week, compile URLs, and send the outreaches.
All in all, outsourcing your guest posting efforts isn't particularly difficult, and setting everything up will take you just about as much time as getting just a couple of links by yourself would. Make the effort to find the right VAs and writers, and once you do, almost everything can be done on autopilot. Good luck!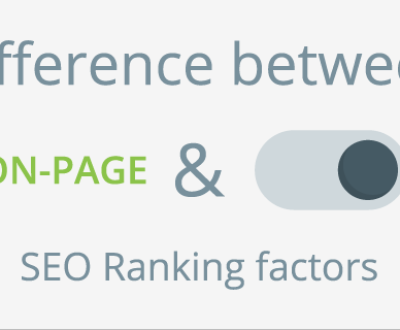 One of the most crucial areas that you need to focus…