What are the Major Search Engines other than Google?
Do you know how many major search engines exist as of today? You should realize that there are other search engines that are competing with Google and are attracting a significant amount of your market audience. You may also have used one of these search engines long back. But once you discovered Google, you must have never felt the need to depend on any other search engine.
Let's look at the comparison of major search engines and their value to your product/brand in terms of the overall internet presence, search engine traffic and inbound leads that can be created.
"We want Google to be the third half of your brain." Sergey Brin, Google Co-Founder 
Which is the first word that comes to mind, when someone says 'Search'? Google has now become a synonym for the word internet search. Even teachers at school or students at college now use 'Google' as a verb. So now, it is no more about comparing different search engines but it is about the comparison of Google with other search engines. Is Google heading to world domination or are there competitors that could really challenge its position. Google has created and influenced the SEO industry more than any other search engine in the world. They have kept a lot of secrets and at the same time tried to be as transparent as possible. Will they struggle or survive in the long run? Let's find out.    

Let's look at some statistics:
> In 2016, Google is estimated to have received more than 10 billion search requests everyday.
> 16% to 20% of queries that get asked every day have never been asked before.
> In 2012, it was disclosed that Google's search engine found more than 30 trillion unique URLs on the Web, crawls 20 billion sites a day, and processes 100 billion searches every month
> Worldwide, Google is responsible for answering more than 60% of the search requests each day.
Yahoo Search
Once upon a time, a lot of people on the web had email addresses with Yahoo and still have it today. While Yahoo was one of the biggest competitors for Google in the early days, now it has lost millions of its users. It is currently in 3rd position in the U.S. market with 13 percent of the search traffic. It can still use its popularity in many South Asian countries like India and Japan and bounce back to grab their lost market share. But it will need to improve its search experience and ensure people don't go back to Google for even 'image search' or 'deep research'.
Microsoft Bing
Bing is currently the second most popular search engine in the U.S. with close to 21% of the search traffic. It is only gone into a deal with Yahoo Search and agreed to support it so that they can together fight Google which gets around 64% of the U.S. search traffic. Over the recent years Bing has seen a consistent growth in its user base in the U.S. From being MSN to Windows Live to Bing, it has come a long way. With its translation into a number of languages, it is becoming a strong competitor for Google overseas.   
DuckDuckGo
The new kid on the block, DuckDuckGo has been able to surprise users with its simple yet different approach to search Its main feature is that it doesn't store or feast on personal information of users like Google does. It has been seen by many as the alternative to Google. You get the same quality search results with a cool interface to go with it. You would be surprised to know that it is open source and that even you can go ahead and make improvements to the search results. It is only popular in developed countries so far, must have a chance of going viral and being adopted quickly by people from developing countries as well.
It gets only close to 10 million search results per month as of now, which is nowhere close to Google. It is lacking in image search and many other areas but the fact is that they are improving with each day and with its rising popularity could become a rival to Google very soon.
Yandex
Yandex is one of the most popular search engines In Russia which had close to 60% of the market share at its peak. It has an Alexa ranking of 20. Google has been competing with Yandex in Russia since the year 2000. In 2016, Google was able to get more monthly users despite Yandex leading in daily search traffic. This was mainly due to Google mobile search that is gaining popularity in Russia. It seems that Yandex is fighting a losing battle after dominating for so many years. The only way it can survive is to improve its mobile search and stop their customers from migrating to Google.   
Baidu
Baidu is the most popular search engine in China, with a market share of close to 55%. It has kept Google from eating into its market. Google has been banned in China but is now free to operate and is currently at the third position. Like the whole universe that Google has created with Maps, Mail, News, Entertainment and Adwords; Baidu has an even more comprehensive list of services that it offers its customers so that they don't have to go to a competing website for information/service. Currently, Baidu is restricted only to China, but if it plans to expand like the e-tailer Alibaba, Google will be in serious trouble.  
Conclusion:
With the money Google has invested in accurate language translations, Google is able to dominate in most of the countries in the world where English is not the first language thereby keeping the local competitors at bay. When it comes to the comparison between different search engines, Google is miles ahead of the others but has its flaws where competitors can still attack. After all, they have been in this business and have been innovating continuously for close to 18 years now. Any search engine can build an excellent UX and find a niche market to start with and with constant innovation, nothing can stop them from being No.1.
Go have a look at all the search engines mentioned here and tell us which is your favorite.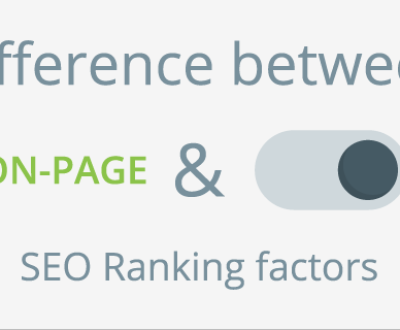 One of the most crucial areas that you need to focus…