Do's and Don'ts when it comes to UX for SEO [+ Infographic]
One of the most crucial areas that you need to focus on to ensure the success of your SEO efforts is the overall User Experience of your website. It is the least complicated to plan, but the toughest when it comes to executing it. But, there is no way one can ignore it and expect their users to be happy. At the end of the day, search engines like Google are looking to give their users the best experience possible, so their parameters to judge your website will also be based on how well you can satisfy your users.
User Experience is about clarity more than anything else. Your users need to find what they are looking for. Their reading must not be obstructed by pop-ups and unnecessary ads. It is all about thinking from a user's perspective and designing your web pages keeping that in mind. Here are the basic Do's and Don'ts that will help you ensure that you are in the good of books of search engines and also keep delighting your users.
DO'S
1> Be Mobile-Friendly
With the introduction of the mobile-first index; your mobile website is being indexed by Google. Your need to ensure that your website is optimized for the best mobile experience possible.
2> Add Testimonials
To get the trust of your users, you need to showcase how you have served your previous customers and how much they are happy with your brand. The best way to do this is testimonials.
3> Check Site Speed
With internet speeds getting faster by the day, users cannot tolerate a website that loads slowly anymore. Keep monitoring your website speed and ensure it is up to the mark.
4> Organize website content
You can have tons of content on your website, but if it not organized well, it is of little use. You should ensure all your content is tagged and organized so that it is easy to find for the user.
5> Align Text and Adjust Images
Your images need to be of the right size to ensure a pleasant viewing experience for the user. Also, you need to keep your text aligned to ensure your users have a smooth reading experience.
6> Consistent Design
New websites make this mistake almost always. In the hurry to fill up their web pages with content and multimedia, they forget that consistent design is essential to ensure user comfort.
7> Simple Navigation
The main objective of UX is to make the whole process simpler and more enjoyable. With a simple to use navigation, the website becomes easier for the user to go through and use.
8> Add Sitemaps
Sitemaps are essential for the search bots to index your website, but it is also required for users in case they want to find some specific information. Don't disappoint them by not having a sitemap.
9> Ensure Website Security
For users to trust you with their personal information, you need an SSL certificate to show that your site is secure. Get a security certificate to ensure that users and search bots consider your website safe.   
10> Social sharing buttons
Every website wants its content to be shared extensively on social media. The only way that will happen is if the social sharing buttons are in the right place.
DON'TS
1> Excessive Ads
Too many ads and pop-ups are the best way to spoil the user experience for any user. Imagine yourself visiting a website and being bombarded with ads. Never risk doing it on your website.
2> Stuffing in too many keywords
If you try to stuff in keywords to trick bots, it will turn out to be a bad experience for your website as your users will hate your content. Users will never come back and you will risk being blacklisted by search engines as well.
3> Plagiarized Content
The web may look like a big place, but when a user is constantly reading content in a certain domain, he/she can spot plagiarized content easily. Google bots may also not take time finding it and penalizing your website for it. Be original in your presentation to avoid being labeled a thief.
4> No Contact Information
Users often would wish to get in touch with the webmaster for help or feedback. There should be a contact form or email address which they can use. Otherwise, you lose a loyal user.
5> Terms and Conditions not updated
When it comes to maintaining the 'Privacy Policy' and 'Terms and Conditions' on their website, many webmasters take it lightly. It is a serious matter that affects the reputation of the brand, so it is always better to keep it updated.
6> 404 Pages appearing repeatedly
A 404 error page is an extremely undesirable thing that you want your users to see. Your website will lose trust and also your overall brand will take a dent in the user's mind. Users will hesitate in coming back to your website the next time.
7> Too many 301 redirects
Once is okay, twice is understandable, but thrice is too much. When it comes to 301 redirects, some users can be patient, while others will get irritated. It only will show as a negative for your website as users will wonder why your website hasn't been fixing such issues immediately.
8> Confusing Page titles
Users hate to be misled and more so hate it when their time is wasted. When they land on a page expecting something and don't get it, they will surely be disappointed with the website and may end up skipping to another tab on their browser which would be of another website.  
9> Stuffing Content
You have unlimited space on your website to park your content. Don't hesitate to use this space creatively. Users hate it when a lot of content is stuffed together. They may end up skipping to another web page or leaving the website altogether.    
10> Not updating social media pages
Social media pages are now seen as an extension of your website. You cannot ignore them. You need to keep them updated with new information and also keep your social media users engaged at all times.

To conclude, UX is an essential element of your brand. The better experience you can provide, the higher chances of creating a lasting impression in the user's mind. Also, over the course of time, users will end up spending more on your website and that will translate into a higher ranking in the course of time. With Google finding new ways to measure customer satisfaction, you can be sure that the efforts you put into UX will never go waste.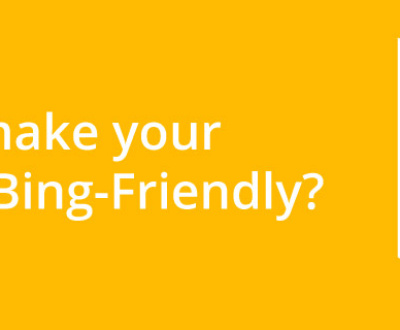 When it comes to search engines, Google is the market leader…