SEM and SEO. The difference is that one is primarily paid search and the other is organic search. But they are unique in the way they can be used to ensure the success of your online marketing plan. Find out which one to use when and what are its distinct features. Read on:

SEO simplified for you

SEO stands for 'Search Engine Optimization' where you aim to get your website to rank higher in the search engine page results. This can be done by taking care of the Google ranking factors, which directly affects the visibility of your website on the SERP. You can go ahead and do that by focusing on the two main aspects of SEO, which are On-page SEO and Off-page SEO.
On-Site SEO deals with the basic structure of a website. Whether your URLs are right, the formatting is correct, content tags, internal linking and speed of website. Basically, Google has set certain standards that every website needs to meet so as to ensure a greatl UX for its users. Not adhering to these rules can lead to penalities that will bring the ranking of your website on SERPs.
Off-Site SEO involves all the factors that are outside your website. It mainly comprises of your link building prowess, Google sees how many reputable websites link to your website, thereby tellling search engines that your website has credibility. Also, it involves all your activities on social media and the online space that builds your brand and authority as a website. The objective is to convince search engines that you an expert in your domain and need to be ranked higher.

SEM explained for you
SEM stand for 'Search Engine Marketing' which is basically about using the search engine results page(SERP) to reach your audience. Technically, SEO and Paid Search come under it with a higher priority given to paid search. With paid search, you are buying space on the SERP for your website to show as a search result. Google Adwords is the place to go if you would like to get your website on the SERP and you only have to pay if users click on your ads.
Users trust search engine results more than ads on websites. Therefore paid search is effective in bringing your desired target audience to your website. All you have to do is search for the keywords you think your target audience is searching for. And once you have bought the keywords for a certain amount of time, your website will show up whenever those keywords are searched for during that period.   
Note: Most of the time, when the word SEM is used, it refers only to paid search (Pay-Per-Click)  but since SEO has become so huge now, it is a separate entity on its own.
Major Differences between SEO and SEM
Organic SEO is preferred by most but there has always been the debate as to which will be more beneficial to the popularity of the website and greater ROI.
a> The fact is that you cannot escape putting the efforts in SEO, it has become mandatory. While PPC campaigns are only for those with fat pockets. Many see PPC campaigns as a shortcut to success, which is also not completely true. When used wisely, PPC ads can bring in great returns in a short time.
b> Organic search results are definitely more trusted by users, and most only click on paid search results when they have no option left. Some estimates put the click through on PPC ads at less than 10% which reflects its popularity. But the conversion of your user into a customer depends on the quality of your product/service and cannot be attributed to the source of the traffic.
c> PPC can be considered a short term strategy while SEO is a long term strategy, no two opinions about that in the industry. SEO needs a lesser budget spread over a long time, while PPC needs pumping of funds to keep it going.  
When should I ideally use SEO?
SEO is hard work, less expensive option but has a high ROI in the long run. So if you are looking for long term results, invest in SEO. If you have a bigger budget, you can give a shot at paid search at regular intervals. There is a ranking system incorporated in Google Adwords, where your ads will drop in the rankings if there is a low CTR (Click Through Rate) and you will end up paying a high price for it.
When it comes to getting loads of organic traffic, go ahead with creating amazing content, a solid link building plan and a great presence on social media. You may not know when your rankings may grow exponentially. Don't hope to get on Page 1 of Google anytime soon though. Once your web pages have a good ranking on SERPs, it is like a tree that keeps giving without taking any input. And SEO is becoming a level field by the day, the one with the better content wins.
When should I ideally use SEM?
In the short run, there is no better option than to depend on paid search. The biggest advantage of paid search is that you can target a set of users according to their gender, nationality, language and age. Not only are you getting traffic instantly to your website, but your chances of conversion are much higher that plain ads. You can rest assured that you will get your ROI. In many cases like the launch of a new E-commerce store, publication or NGO you can get the word out immediately by relying on a PPC campaign.   
But, the problem with SEM is that you may get addicted to it and when you don't have a big budget that can become a big problem. Also, your competitors may go ahead and click your ads to see that you run out of funds. Another major problem is when you are unable to target the right keywords, you end up making no impact while losing money. So, when using SEM, be very careful in doing your keyword research and measuring your impact before going ahead.

Conclusion:
You cannot make definite opinions on anything without trying it out. You should give a try to PPC ads and decide for yourself, while there is no escaping SEO. Your websites will be prone to penalties if you are not update with the latest SEO directives. Most websites use a combination of SEM and SEO to bring in traffic to their website depending on their focus on short term/long term results. The best way though is to keep SEO going in full force in the background while using PPC at the right intervals and check its effectiveness.
Tell us what you think of this post. We welcome your comments and suggestions.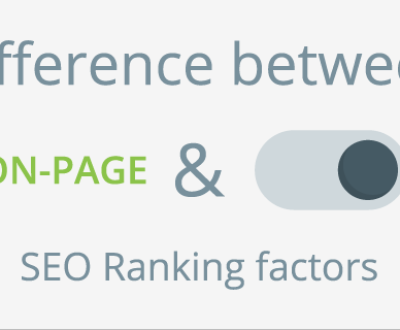 One of the most crucial areas that you need to focus…