How you can use social media platforms for Link Building?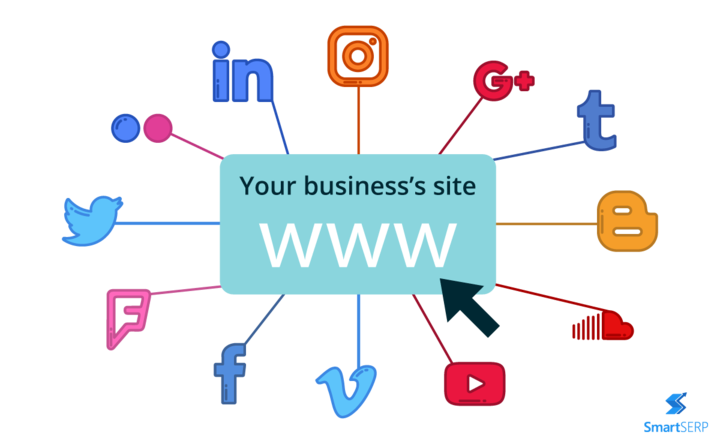 We are currently living in the age of social media. We find information, read news and spend endless amounts of time on it. It is the place where entertainment, politics and breaking news happen. Everyone body is using it, your content will be rated if it is popular, high quality or just mediocre within few hours that it goes live on social media.
Many SEO experts write off social media these days. But there is no denying the fact that social media is the best place to build trust for your brand and later this trust is going to be converted into precious links that will help you rank better. Pinterest and Google+ profile links are followed currently while Facebook, Twitter, and LinkedIn links are nofollowed. But, excelling at social media is necessary and the better your interactions and fan following, the more the chances for you to get high quality links that are hard to get any other way.
  Effective Relationships = Quality Backlinks
Social media is an excellent platform for you to generate online buzz, bring traffic to your website and build quality links. Also it helps your content reach many prospective customers and build crucial relationships that could benefit you in the long run. SO are you ready to explore how different social media channels can bring you quality backlinks and become the most crucial part of your Search engine optimization strategy. Then read on:  
Link Building with Facebook
Facebook has been the biggest and most popular social network for a number of years now. Though many say that, it is now old-fashioned to use it; everyone ends up spending at least 10 minutes on it. It has become a great source for entertainment and political news. Also, users are looking out for offers, brands, products and services that have been vouched by their friends. Once your friends say something is good, you cannot resist the temptation to check it out.
On Facebook, a brand and a user can build a very intense relationship. You get to share videos, photos, contests, etc and the user can comment and interact with you. So even if you have a limited audience, you can be shared that they will be an engaged audience and will be easy to convert once they come to your website. Also, the main benefit is that once they fall in love with your content, they will share it with friends and the circle goes on bringing you higher traffic over a period of few months while also giving you precious backlinks.     

Link Building with Google+
Google+ gives you a great opportunity for link building that cannot be found on other social networking platforms. You can go ahead and find people who would be interested in possibly linking back to your website. Using Google search, you can find journalists, bloggers and contributors to various tech publications. It makes your life really simple and what more, you can manage your communication with these people by messaging them and also by finally putting them in a different list once you are successful in getting a link from them.     
Within Google+, you can choose to create Circles and segregate the individuals you are targeting into proper groups. This way, you can easily share an update within select circles and if they have added to your circles, you can go ahead and contact them by email as well. Also, you have the advantage of using Google Hangouts to communicate with a particular circle and sending across a message to them and get them to respond to you.     
Link Building with Twitter
Twitter is a playground where you have the chance to connect to the biggest of the celebrities and get them to endorse your content. It is a place where you can find hundreds of subject matter experts, influencers and possible ambassadors to promote your product/service/brand. Also, you can keep track of the trends in your particular domain and be updated with all the discussions happening around keywords related to your domain.  
You have the advantage of using Twitter lists to organize all your possible leads you would like to connect with. Building relationships is a slow process but it is will pay back handsomely in the long run. You can start tagging people in your posts and also message them directly if they start following you back. You can always stay in the thick of things as you become an authority in your domain and also get covered in news articles which is also a great source of backlinks.
Link Building with LinkedIn
LinkedIn is the place for professionals and if you are looking to make connections, then this is the place for it. LinkedIn means business, and it is up to you to make the most out of it. You can start by sending connection requests with people whom you would like to build long-term relationships. Very soon, you will be shown a number of people who you could add to your network who are part of the same industry/domain. Also, getting all your employees on LinkedIn will be a great advantage when it comes to increasing the authority of your website.
If you are publishing high-quality content related to your industry, let's say in the IT sector, then this place would be where you would get the most traction. Not only do you get a lot of visibility but also end up becoming an authority in your particular niche and get your content shared on other platforms. While it is difficult to build backlinks on LinkedIn, it is an important platform that will send signals to the search engine that you are a highly credible organization.
Link Building with YouTube
YouTube is slightly tricky because it isn't as simple as it seems. If you think that just having a YouTube channel will all your videos there, you are mistaken. In that case, all the searches will show your YouTube channel in the SERP and not your website which is actually a problem. Your goal must be to ensure that your videos are bringing traffic to your website. Also, try to check SERP pages that show video results and create content to rank for those keywords.
Well, the simplest way to go about it is to self-host your videos on your website and start promoting it heavily on social media. So when people share it, you get the backlinks. The other way to do it is to make a list of all the popular videos you have on YouTube. Then, find all the websites that have backlinks to it. Once you have found it, go ahead and request these websites to give a backlink to your website instead of the YouTube link.  
Conclusion:
Social networking has become the backbone for sharing and consuming information on the world wide web. So it needs to exploited to its maximum to ensure that your link building efforts are successful. Now, social media platforms also make it easy for SEO implementers to create groups and target prospective leads like journalists, bloggers and influencers with ease. Now there is no excuse to not use each and every social media platform to build long-lasting relationships that lead to valuable links consistently and build a loyal community to promote your content.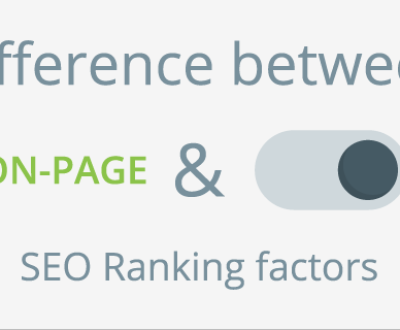 One of the most crucial areas that you need to focus…