The 20 Myths about SEO that you may not Know About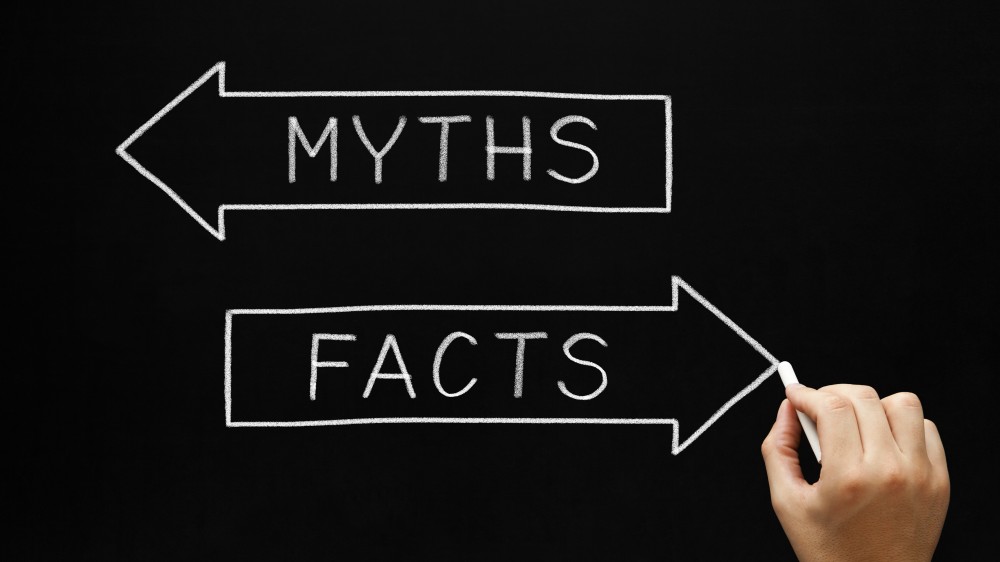 SEO is considered black magic by some. While others believe it to be a mix of art and science that they find difficult to understand. Since it is known that Google algorithm has up to 200 ranking factors, there has always been speculation as to what are the important factors to help you rank faster. And there are so called experts you keep writing, sometimes without the backing of data/analytics and ending up bring to life numerous myths that were forgotten long ago.
Our aim is to show you the myths that are still going strong in the market and how you can avoid falling prey to them. So learn about the 20 myths that are still confusing people like you and me:   
Myth No.1: Keyword Density is the most Important Factor in SEO
The simplest trick in the book was supposed to be adding your selected keywords in the right percentage and voila; see your page rank go up. But many people still do it today but don't know how badly it could backfire on them. It is termed as 'keyword stuffing' and considered a serious offense by Google, that could lead to serious penalties. So the way out is only staying as natural as possible in the way you write and use synonyms, instead of the exact keywords.
Myth No. 2: Great Content leads to Great Rankings
Well, this may come as a shock to many, just creating content and waiting for your website to rank better is plain stupid. You need to go out and actively push your content and take it to as many readers as possible. That is why the new term in vogue is 'Content Marketing' where you focus on creating content that your target market needs, thereby getting more eyeballs on your content and thereby leading them to your website, where you can convert them into customers.
Myth No.3: Guest Blogging doesn't Matter Anymore
When most of us started learning about SEO tips, the first tip we often received was Guest blogging. It was a vital part of everyone's link-building strategy. But after people started abusing this method and started creating a lot of low-quality content just for the sake of links, Google took some drastic steps. Now, each link is scrutinized heavily for quality before you benefit from it.  
Myth No. 4: Meta Description Tags increase your Click-Through Rates
The few lines of text that you can see below your URL in the SERP is called the meta tag. This describes what your page is about and attracts users to click on the link. There is still a myth that is going strong that your meta tag descriptions will help improve your click through rates; which is completely untrue. There is actually no way of verifying it and SEO experts who have experimented with it have not seen any noticeable difference. Also, if you keep the meta descriptions short, it will show exactly like that on the SERP. Search engines won't pick and choose from your meta tags.
Myth No. 5: PageRank Still Matters
Some years ago, PageRank was the goal everyone one wanted to achieve. Just by increasing the number of links to their website, they were assured of improving their PageRank and thereby their search ranking. But that has become extinct now. Context/domain matters when it comes to incoming links and at the same time questionable links are penalized.   
Myth No. 6: Having Keyword in Domains is an Excellent Shortcut
In the past, when the Google search algorithm was not as complicated and complex as it now, domains containing keywords were automatically given a higher ranking. But with the launch of the EMD (Exact Domain Match) update in 2012, just because a website has keywords in the domain, it will not rank higher. So you cannot manipulate the rankings anymore with keywords in the domain name. Only when the site excels on all the ranking factors does it go up in rankings.
Myth No. 7: You need to Manually Submit your Websites to Search Engines
Google bots crawl some websites multiple times in a week to every day of the year. So if you have fresh content on your website, within hours Google bots will have indexed it and show it on SERPs. There is no need to submit your pages to search engines. There is no guarantee that it will help you get indexed faster or better.
Myth No. 8: Google Authorship Markups Will Help Your Click-Thorugh Rate
Google+ offered a unique feature to boost your page ranking some time back, in the form of Authorship Markup. So whenever your webpages showed on SERPs, your Google+ image showed up as well, increasing your credibility. Google gave it importance only until 2014 and since then it holds absolutely no value. So it's a complete waste of time, implementing it in 2017.
Myth No. 9: You can do SEO Once and Forget about it
Small businesses and relatively new bloggers on the scene often believe that SEO is a one-time affair. This is a grave sin when it comes to expecting positive results out of SEO. Every SEO campaign takes time and effort to be successful and needs you adapt continuously to ensure your SEO strategy hits the sweet spot and actually makes a difference to your search ranking. So if ever again, you hear someone say that SEO can be done once for all, you know what to tell them.
Myth No.10: The Longer your Post is, the Higher of Chance of Ranking
It is a known fact that on the web, users prefer long-form content because they find it more detailed and meaningful. But that doesn't mean that if you write longer content, you will end up with a higher ranking. Google doesn't take the number of words into account. So don't fill up your web pages with fluff, instead be on point and try to answer your user's questions concisely.

Myth No. 11: Google is the only Search Engine that Matters
While there are numerous search engines in the market, it is only few that have a considerable market share. Google is the undisputed search engine leader by a long way, that doesn't mean that you ignore the traffic that could come to your website through engines like Yahoo and Bing. Your ranking on Google can be unpredictable, so you don't want to miss out on the traffic from every source possible.
Myth No. 12: Link-Building is the Most Important part of SEO
Link-building has been the cornerstone of every SEO campaign. Backlinks are always going to be an important part when it comes to judging the value of your website. But, not only has the importance of links decreased over the years, it has become difficult to get good quality links consistently. While generic links and those from outside your domain end up giving you no value.
Myth No.13: An SEO Agency can get you a #1 Spot for sure 
Getting on top of the SERPs for your desired keywords is a dream for various organizations. And tempted by the huge traffic they can get as a result of it, they can fall prey to SEO agencies promising them a guaranteed #1 spot. While the truth is that, in an industry where no two people can agree on the same practices, there is no assured way to rank better other than consistency in the long-term which is better practiced by an in-house SEO team.
Myth No. 14: Ranking well now will Ensure that I Rank well after few Months
Okay. So you have finally able to reach your goal of reaching your desired search ranking in the first 5 pages for that particular keyword. Now, you cannot go ahead and relax. SERPs are evolving continuously, and you need to be careful so that your ranking doesn't slip. You must realize that your competitors are working equally hard for the spot you are aiming for. So stay vigilant.
Myth No.15: Being a Google Adwords advertiser Helps in Organic Ranking
.This is a classic myth that never seems to die out. People still are fooled into believing that being a user of Google Adwords will give their keywords some sort of advantage when it comes to SERPs. What you must know is that, when using Google Adwords, if enough people don't click on your link, then your link is demoted in the SERPs. So, death to this myth.!
Myth No. 16: Social Media affects SEO Drastically
This is a special myth that goes to two extremes. There are one set of people that believe that Social Media performance doesn't affect your rankings at all. While there are others who will give their lives to convince you that social media plays a huge role in your rankings. While officially social media traffic is not a ranking factor, your brand impressions and interactions with users are often taken as a positive signal by search engines.  
Myth No.17: Bounce rates can Affect your Rankings Adversely
People using Google Analytics try to correlate their SEO efforts with the ranking changes. Often there is the misconception that bounce rates are a negative signal being sent to search engines and it can bring down your rankings. The truth is that a bounce rate cannot be used to judge the usefulness of your content. After all, if a user gets the answer they want, they will leave instantly.  
Myth No. 18: We need to use the Exact Keywords
Google search algorithm has come a long way and no more do you need to have the exact keywords littered everywhere on your web page. The recent use of AI like RankBrain can detect what your content is about without the need of any hints from your side. It can analyze your domain without any issue and rank you for all the keywords that relate to your sub-domain.
Myth No. 19: Having a Great UX for Users is more than Enough
Google emphasizes on providing a great user experience for its users. Unnecessary pop-ups and slow loading pages can negatively affect your ranking. At the same time, there is a myth that just having a great website design and a simple interface is good enough. SEO is a complete package, just excelling in one aspect is not going to ever give you the desired results.
Myth No.20: It's possible to Completely Understand Google's Algorithm
The funniest and most outrageous myth of all. People have had a go at the Google algorithm for a decade now. Still, it is as much as a secret as the Coca-Cola recipe. So experts and websites telling you that they have figured it out are only there for grabbing eyeballs. It is a constantly evolving algorithm that is so complex that it needs much explaining just so people don't misunderstand it.  
If you want simple answers to your difficult SEO questions, go to  http://www.theshortcutts.com/
Conclusion:
The simple way to go about dealing with myths is reading about the latest updates only from highly reputed sources. Matt Cutts from Google did a great job, clarifying myths and explaining to SEO practitioners the fine line they needed to tread all these years. Still, there are blogs and posts that will lead you astray and make you believe in a lot of information that is far from the truth.
So BEWARE of falling prey to these myths. You can do a big favor to your SEO pals by sharing this post with them.
Tell us if we missed out on any interesting myths in the comments below.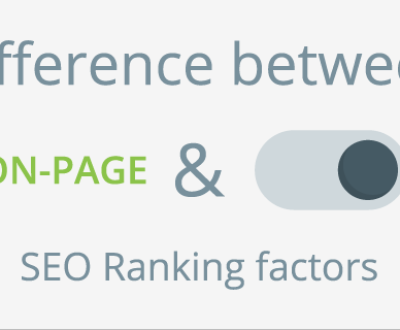 One of the most crucial areas that you need to focus…